System 29: San Luis Obispo
Details for System 29
About the System
:
This system was several years in the making and is our southern most site
along the Central
Coast of California. It is located above San Luis Obispo County and covers
some very
beautiful countryside.
---
Tidbits
:
When visiting the greater San Luis Obispo area including Cal Poly, Paso
Robles, Cambria,
Hearst Castle, Pismo Beach, Morrow Bay, Avila Beach, Santa Maria and much
more, CARLA
System 29 should provide ample coverage.
---
System 29: San Luis Obispo
K6LNK



| | |
| --- | --- |
| Frequency: | 443.500+ |
| Link PL: | 162.2 |
| Local PL: | 100.0 |
| Site Name: | Tassajara Peak |
| Elevation: | 2770' |
| City: | Atascadero, CA |
| Controller: | SCOM 7330 |
| System Config: | Permanent Dual PL Link/Local System |



System Equipment Photo


Click the thumbnail below for a larger view





Dual PL & Courtesy Tones
This particular repeater in the C.A.R.L.A. System has a
Dual PL
. You can use the
Link PL
to hold a conversation with someone elsewhere on the network, or the
Local PL
to converse with someone who is on the same repeater as you are.
You can read more about the
Dual PL
system and the
Courtesy Tones
that are used on the system.
Coverage for System 29
From the North along US-101 coverage starts at about Camp Roberts and
continues South
along the 101 corridor all the way to Santa Maria and just North of Los
Alamos. It covers to
the West along Hwy 1 from San Simeon to the North to parts of Lompoc &
Vandenberg AFB to
the South. It can even be used in the small town of Parkfield, CA.,
famous for it's constant
creeping and the San Andreas earthquake fault that runs underneath it.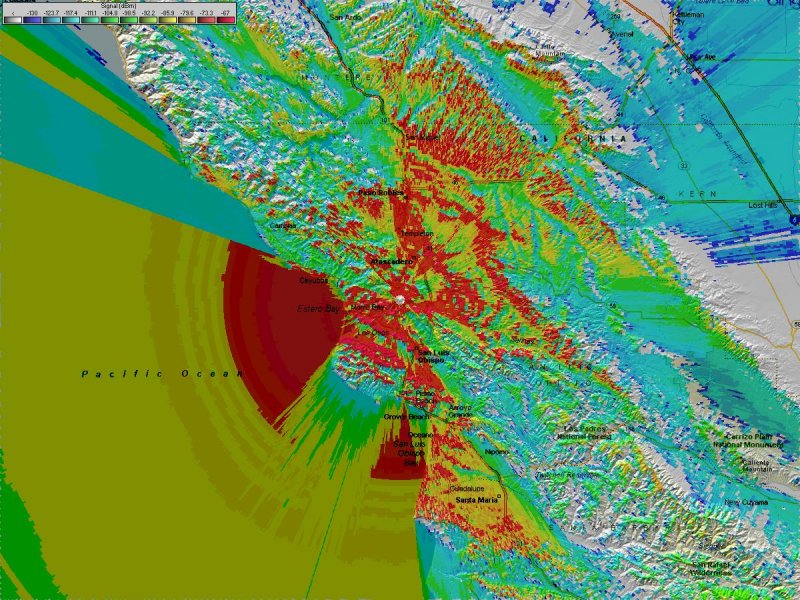 See this system on our Interactive Coverage Map
---
Disclaimer: Coverage maps are provided for informational purposes only.
C.A.R.L.A. would like to acknowledge and thank Radio Mobile for the use of their program.
Technical Data for System 29
| | |
| --- | --- |
| For the curious amongst us, here are further details about the equipment that makes up this C.A.R.L.A. System. For example, you can see what kind of transceiver we're using for a particular repeater, or what kind of link antenna, etc. If there are other repeaters or connections present, you can click on their name for further information. | |
| | |
| --- | --- |
| | System 29 |

| | |
| --- | --- |
| Equipment: | Motorola MTR2000 |
| Transmit Power: | 20w |
| Antenna: | Andrew DB-408 Dual 4-Bay Ellipitcal with 6 dB of gain |

Click Here

to see any current alerts for this system

| | |
| --- | --- |
| | Main Link |

| | |
| --- | --- |
| Type: | RF Link (connects to the SLO Extension) |
| Equipment: | Motorola CDM |
| Transmit Power: | 10w |
| Antenna: | Yagi with 10 dB of gain |

| | |
| --- | --- |
| | Cerro Noroeste Extention |

| | |
| --- | --- |
| Type: | RF Dedicated Network Extension |
| Equipment: | Motorola CDM |
| Transmit Power: | 1w |
| Antenna: | |
---