System 12: Pleasanton
Details for System 12
About the System
:
The C.A.R.L.A. 12 repeater is located in the Pleasanton / Livermore area
and covers the tri-valley area.
---
System 12: Pleasanton
K6LNK



| | |
| --- | --- |
| Frequency: | 442.075+ |
| Link PL: | 156.7 |
| Local PL: | 103.5 |
| Site Name: | Pleasanton Ridge |
| Elevation: | 900' |
| City: | Pleasanton, CA |
| Controller: | SCOM 7330 |
| System Config: | Permanent Dual PL Link/Local System |



System Equipment Photo


Click the thumbnail below for a larger view





Dual PL & Courtesy Tones
This particular repeater in the C.A.R.L.A. System has a
Dual PL
. You can use the
Link PL
to hold a conversation with someone elsewhere on the network, or the
Local PL
to converse with someone who is on the same repeater as you are.
You can read more about the
Dual PL
system and the
Courtesy Tones
that are used on the system.
Coverage for System 12
Located above the town of Pleasanton, is a low level machine covering the
Livermore Valley. It
has coverage from the west side of the Altamont Pass to the east side of
the Pleasanton
grade on I-580. It can also be heard north and south of the I-580 / I-680
junction for several
miles.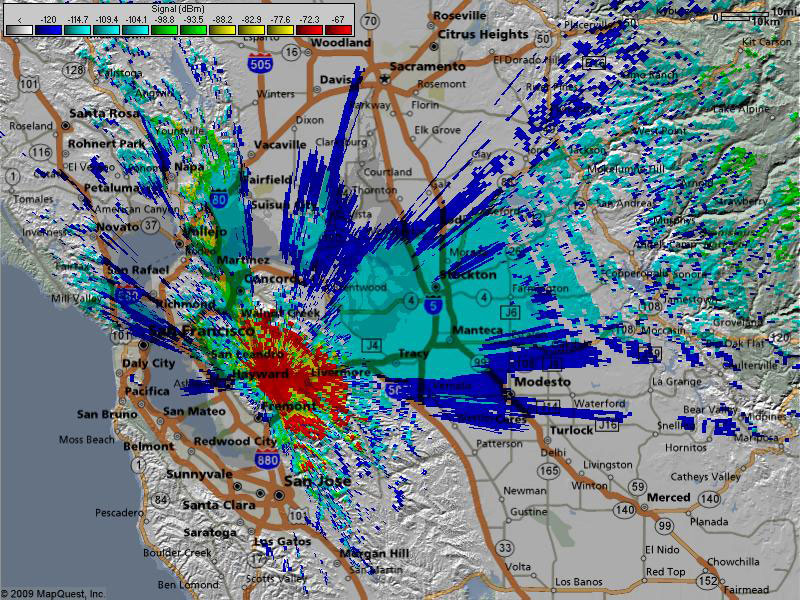 See this system on our Interactive Coverage Map
---
Disclaimer: Coverage maps are provided for informational purposes only.
C.A.R.L.A. would like to acknowledge and thank Radio Mobile for the use of their program.
Technical Data for System 12
| | |
| --- | --- |
| For the curious amongst us, here are further details about the equipment that makes up this C.A.R.L.A. System. For example, you can see what kind of transceiver we're using for a particular repeater, or what kind of link antenna, etc. If there are other repeaters or connections present, you can click on their name for further information. | |
| | |
| --- | --- |
| | System 12 |

| | |
| --- | --- |
| Equipment: | Motorola RKR1225 |
| Transmit Power: | 20w |
| Antenna: | Diamond X50N with 7.2 dB of gain |

Click Here

to see any current alerts for this system

| | |
| --- | --- |
| | Main Link |

| | |
| --- | --- |
| Type: | RF Link (connects to the Vaca Hub) |
| Equipment: | Motorola CDM |
| Transmit Power: | 20w |
| Antenna: | Telewave 5-Element Yagi with 8 dB of gain |
---