Current Alerts for System 20
Status: System 20 is Offline for Repairs
The main transmitter at System 20
developed a
rather loud hum mixed with normal
traffic audio. A
subsequent visit revealed this to be
a
workbench
repair so the main transmitter has
been brought to
the Carla Lab for R&R. No ETA on when
it will be
back online.

Alternate repeaters you may be able
to
access in
that area: Systems 25, 13, 6, 36.

System 20: Burney
Details for System 20
System 20: Burney
K6LNK



| | |
| --- | --- |
| Frequency: | 440.750+ |
| Link PL: | 156.7 |
| Local PL: | 123.0 |
| Site Name: | Bunchgrass Mt. |
| Elevation: | 5600' |
| City: | Burney, CA |
| Controller: | SCOM 7330 |
| System Config: | Permanent Dual PL Link/Local System |



System Equipment Photo


Click the thumbnail below for a larger view





Dual PL & Courtesy Tones
This particular repeater in the C.A.R.L.A. System has a
Dual PL
. You can use the
Link PL
to hold a conversation with someone elsewhere on the network, or the
Local PL
to converse with someone who is on the same repeater as you are.
You can read more about the
Dual PL
system and the
Courtesy Tones
that are used on the system.
Coverage for System 20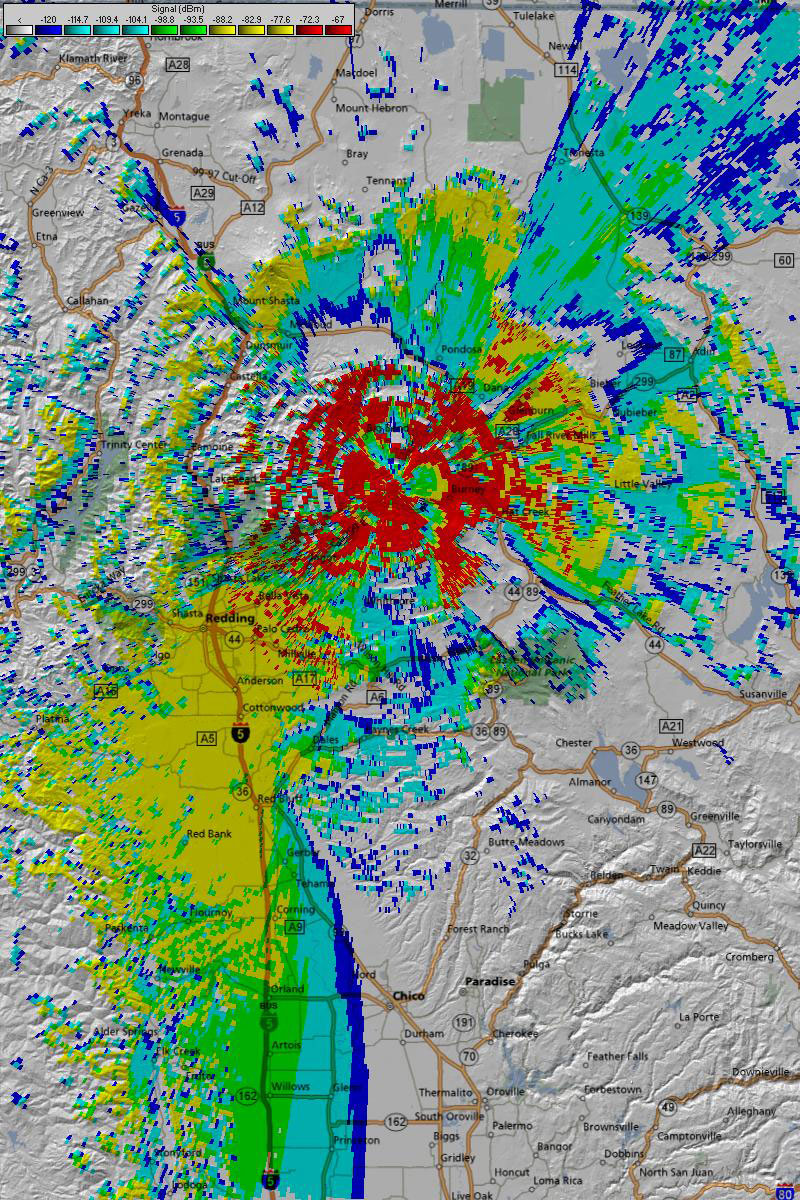 See this system on our Interactive Coverage Map
---
Disclaimer: Coverage maps are provided for informational purposes only.
C.A.R.L.A. would like to acknowledge and thank Radio Mobile for the use of their program.
Technical Data for System 20
| | |
| --- | --- |
| For the curious amongst us, here are further details about the equipment that makes up this C.A.R.L.A. System. For example, you can see what kind of transceiver we're using for a particular repeater, or what kind of link antenna, etc. If there are other repeaters or connections present, you can click on their name for further information. | |
| | |
| --- | --- |
| | System 20 |

| | |
| --- | --- |
| Equipment: | Motorola MTR2000 |
| Transmit Power: | 25w |
| Antenna: | Super Station Master Omni with 8 dB of gain |

Click Here

to see any current alerts for this system

| | |
| --- | --- |
| | Main Link |

| | |
| --- | --- |
| Type: | RF Link |
| Equipment: | Motorola CDM |
| Transmit Power: | 20w |
| Antenna: | Antennex Y4063 Yagi with 7 dB of gain |
---